A Night Changing Experience.
Sleep has a direct impact on the quality of your life. The proven positive effects of sleep on one's health is remarkable. Unfortunately, more than half of individuals experience a sleep related issue on a regular basis. So, how do you improve your sleep? By improving the sleep conditions in your bedroom.
FreshBed. The world's first bed with its own climate control.
FreshBed is a revolutionary sleep system that accurately controls the climate of your sleeping environment with a personalised thermo-regulated microclimate, individual temperature settings, active airflow technology and air purification via a medical-grade 13 HEPA filter. Paired with a handmade Swiss-engineered FreshBed mattress, that is designed with a unique 7-zone smart pocket layer structure, FreshBed is a night changing experience.
Craftsmanship and science
FreshBed was developed by Dutch entrepreneur, Barry van Doornewaard, who ran a family-run business for 25 years and has more than 90 years of international experience in the market of exclusive beds. He's had a front row seat into understanding how leading international bed brands run their business. His passion for perfect sleep brought him into contact with sleep scientist Roy Raymann, that discovered through research that the right and constant skin temperature can greatly improve deep sleep and minimize the chances of waking up at night.  As a result of a 10-year development, FreshBed was born. A sleep system that combines the best of both worlds: premium craftsmanship and the most innovative thermo-regulated microclimate techniques in a sleep system. FreshBed has brought innovation to the bedroom. 
Freshbed Patented Technology
Sleep better thanks to a controlled climate
Always sleep at the right temperature for you

Continuous prevention of perspiration, via active airflow
Breathe pure air through a medical-grade Hepa 13 filter removing 99.95% of allergens, particulate matter, viruses, bacteria and fungi
Health, energy, and wellbeing
What FreshBed means to you
FreshBed represents complete physical relaxation and inner recovery, because that's what a good night's sleep should bring you night after night. Our unique science-based sleep system contributes to a healthier, more energetic and happier life. 
Discover the FreshBed benefits. 
Roy Raymann, Ph.D
Leading Sleep Scientist
"It has been proven, that when you sleep in an ideal climate (microclimate), such as one offered by a FreshBed Sleep System, the amount of deep sleep can be doubled and waking up early (due to sleep disruptions) can be prevented"
Vrije Universiteit Amsterdam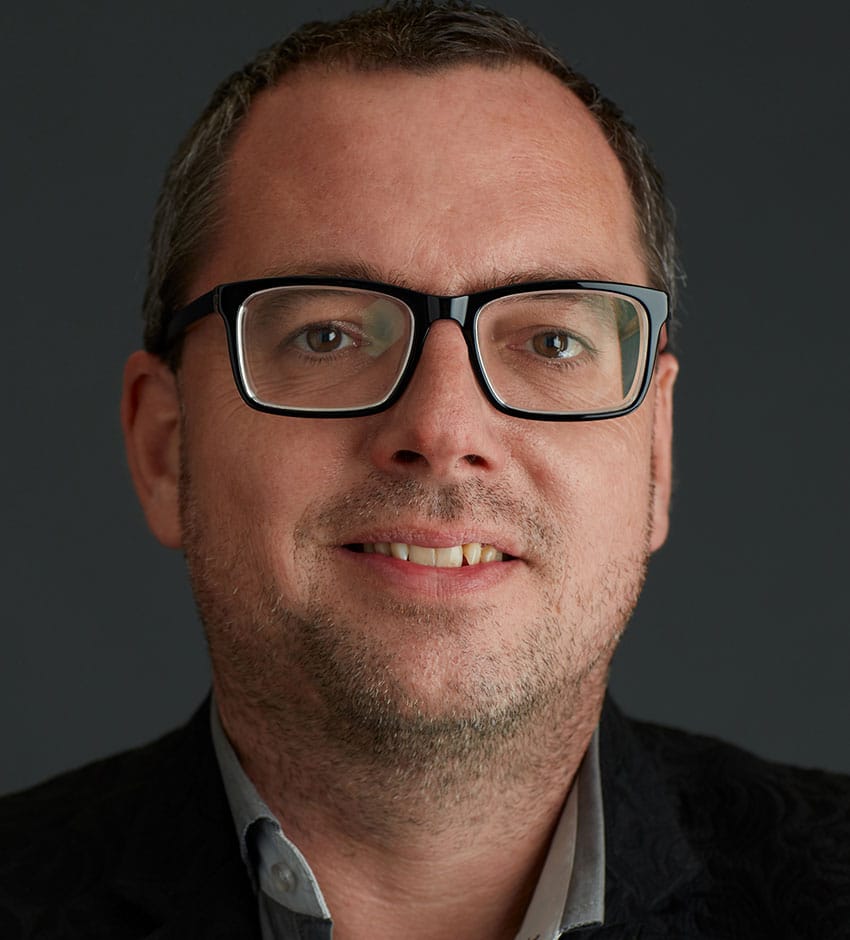 Many consumers and hotel guests have already experienced the pleasure of sleeping on a FreshBed.
Since I started sleeping on a FreshBed, I wake up wonderfully fresh and rested, every day!
Fresh Bed is very comfortable thanks to the constanttemperature control available in the sleep system.
I no longer suffer from nighttime perspiration.
After hearing a lot about the quality of a FreshBed, Ienjoyed an extraordinary two-night on a Fresh Bed duringa hotel stay at the Dylan Hotel in Amsterdam.
Besides the easy and quiet climate control, I was especially impressed with the feeling I had and that my skin remained dry in bed at all times.
A curator of design, taste and style in the luxury lifestyle market
Exclusive Partnership with RH
FreshBed is thrilled to partner with leading retailer RH in the USA.
Merging extraordinary luxury with state-of-the-art technology to offer the ultimate bespoke sleep experience.
Designed to pair seamlessly with RH's selection of bed furniture.
Allergies can be annoying during the daytime, but did you know they also can mess up your sleep? If you're a sufferer you know the
Read More
If we were to tell you about a magic treatment that makes you live longer, would you believe us?  Not only, but this 'treatment' also
Read More